Tired of Being Cold? 6 Ways to Keep Your Home Warm (Without Cranking the Heat)
January 11, 2023
Heating costs are going up! These tips make it possible to stay warm this winter without turning up the dial on your thermostat.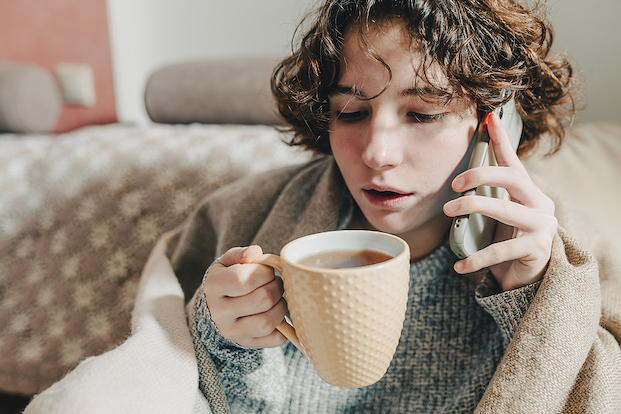 It's chilly out there, and the cost of heating your home is on the rise. According to the National Energy Assistance Director's Association, home heating costs are at their highest in 10 years. Some families are paying more than 17% more to heat their homes. You might be reluctant to turn up the heat if you're on a budget.
There's more than one way to stay warm at this time of year. You can stay warm without turning up the heat by insulating your home, using heating pads, and drinking soup and hot drinks.
1 – Weatherstrip Your Home
Drafts near windows and doors can cause cold spots around the house. Weatherstripping can help keep the cold air out and the warm air in.
Weatherstripping is an easy project for an afternoon. You can purchase weatherstripping from your local hardware store. It should be thick enough to fill the gaps around windows and doors but not so thick that it prevents them from opening or closing properly.
If you applied weatherstripping in the last few years, check your handiwork. If the weather stripping has cracked, broken, or compressed, it should be replaced.
2 – Use Heating Pads (Microwavable Ones)
Use microwaveable heating pads to heat your feet in bed. These heating pads often have beads inside that retain heat for a long time. If you don't own this type of heating pad, you can also make one at home from a clean sock and uncooked rice.
3 – Eat Soup and Drink Warm Beverages
Make a pot of soup or a hot cup of tea. You'll warm your kitchen during the preparation and warm your body when you consume it. For maximum benefit, keep a pot of coffee going throughout the day or a crock pot of soup on the kitchen counter.
4 – Dress in Layers
It's time to break out those sweaters, turtlenecks, long-sleeved shirts, and long underwear! Dressing in layers is an art, as you'll want to dress warm enough to stay comfortable but not too warmly that you'll feel sweaty and damp. Wear silk or polyester to wick away sweat in the layer closest to your body. In the next layer up, wear a sweater, a sweatshirt, or a fleece to provide insulation and warmth.
Add layers to your bed and your body, putting more blankets on to stay warm at night.
5 – Humidify Your Home
Dry air feels cooler than humidified air. The longer winter goes on, the dryer the air feels. Install a humidifier in your home. Aim for a humidity of 30% to 40%. Use a hygrometer to measure your humidity levels, and avoid over-humidification.
6 – Use That Fireplace
Whether you have a gas or wood-burning fireplace, getting a fire going is a charming way to keep your house warm. Before use, contact a chimney sweep at the start of the season to have your chimney inspected and serviced. Do this even if you never used your chimney last year because you never know what could have happened to your chimney between now and then.
Be Safe. Contact Your Insurance Professional.
Heat your home safely this winter – never leave fires unattended and never use your oven as your heat source. Contact your insurance professional to ensure that your home has adequate coverage.